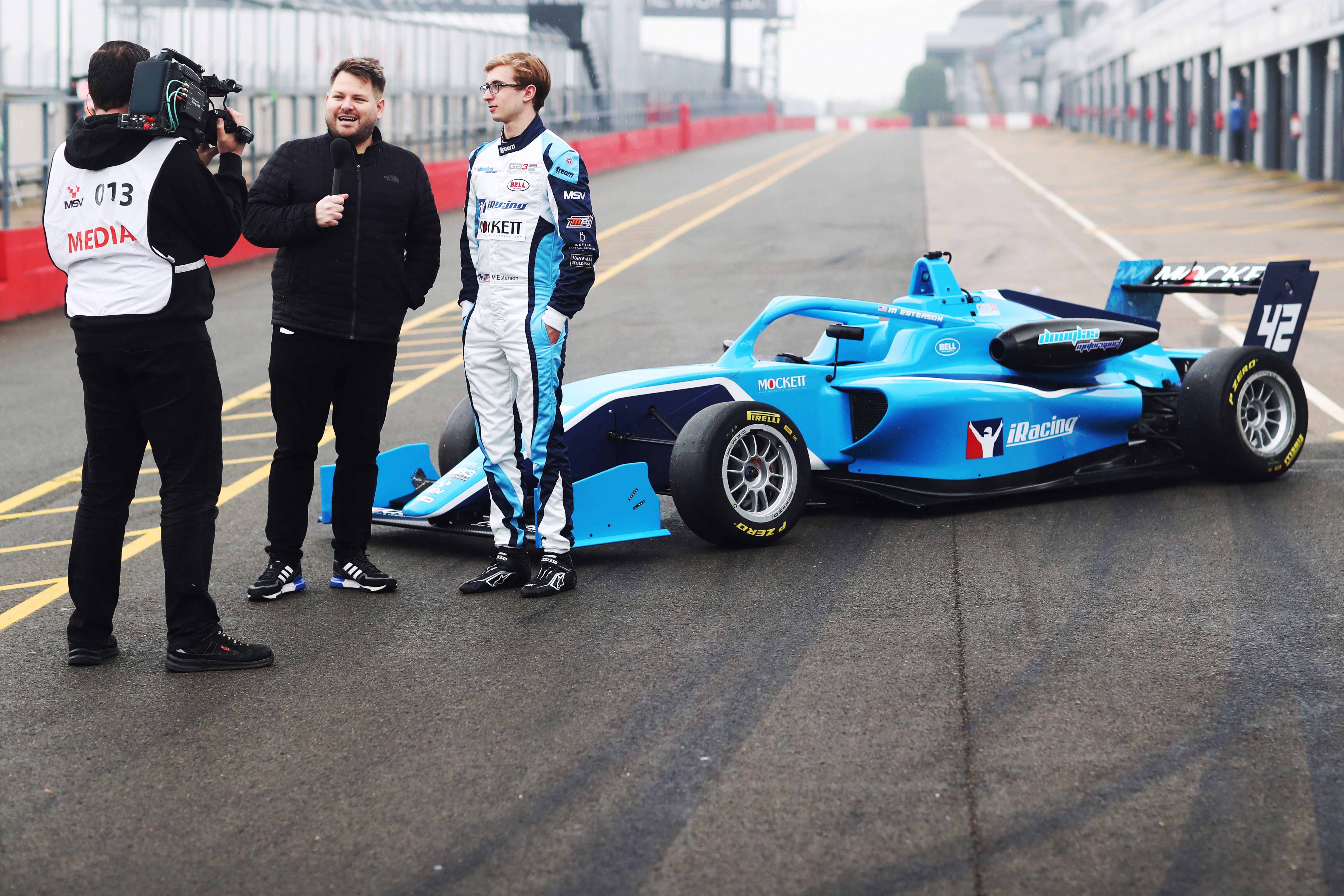 The GB3 Championship partnered by the BRDC and its new-for-2022 feeder series, GB4, will benefit from a superb new television and streaming package this year, making it easier than ever before for fans, sponsors and friends and family to follow all of the action.
GB3 and GB4 will each run eight-round, 24-race calendars this year, and all 48 of the championships' combined races will be broadcast live as part of a major upgrade for 2022. Every GB3 and GB4 race will be available to watch free of charge on YouTube, Facebook and through the official championship websites.
The race weekend shows will include pre-race build-ups and post-race analysis, and offer followers of each championship more depth and detail, live from the track, than ever before. The live broadcasts will also feature special pre-recorded segments, adding more compelling context to the racing in GB3 and GB4 this season.
Reporting from the pits and the paddock, talkSPORT presenter Jon Jackson will front the new programme. He will be joined by Lewis McGlade, an award-winning commentator best known for lending his voice to many of motorsport's leading esports competitions.
The new relationship with Onside Productions will also ensure that live trackside coverage continues from the few rounds of GB3 and GB4 which are not part of British GT weekends. This means that from the very first standalone GB4 round at Snetterton on 2/3 April, you can follow all the action live and never miss a moment.