Stream your sport around the world.
Our squad at Onside have over 15 years of experience in Sports Production. From streaming a single fixture, multi-day tournaments, your team's season or even producing a Sports TV show – we can cater for your requirements.
To bring you the highest quality, we can offer multi-camera set ups; on-screen graphics including scoreboard and timer; instant replays and officiating systems; and, copies of the full game and/or highlights shortly after broadcast.
Additionally, we are able to provide excellent presenters and commentators to bring insight and opinion to your event. We even go the extra mile to ensure we can get additional shots and interviews with athletes to really produce a high quality broadcast.
Our expertise in live streaming gives online audiences access to your event for free, by pay-per-view or by subscription. We are able to broadcast to any website or social media account, so you can interact directly with your audience.  This also provides the perfect platform for sponsors to present advertising before, during and after fixtures with continued on-demand viewing reaching tens of thousands.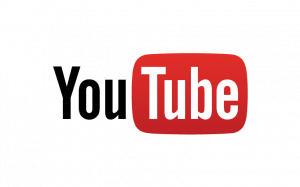 With high production values and broadcast quality content, live streaming your event on YouTube increases your reach beyond your usual mobile content platforms and into smart screen devices and search engines.
Live streaming your event on Facebook puts you slap bang into the timeline of your followers. Plus, our editors can create instant social cuts during and after the event to make your investment go further.
Got thousands or even millions of followers on Twitter? A broadcast quality live social video in their feed keeps them engaged with your brand and encourages social sharing.
Other social platforms that offer the opportunity to reach your audience in their own way are…
Have more than one fan base?.
Your target audience isn't on just one social media channel. Onside Productions can send live video to multiple platforms and social pages simultaneously, meaning your event gets seen by everyone who matters.
To discuss your production requirements or to find out more please contact us